Cudjoe Gardens Homes For Sale
| Sean Farrer
Cudjoe Gardens is a desirable neighborhood at mile marker 21 on US Route 1 in the Florida Keys. Why is this neighborhood a very sought after address? We'll tell you more and we can even help you find a Cudjoe Gardens home for sale too.
THE LOCATION: Oceanside at Mile Marker 21, this neighborhood lies on the western island of Cudjoe Key with Cudjoe Bay to the east and Bow Channel to the west. Boating access is great at Cudjoe Gardens, with plenty of water in Bow Channel and no bridges to go under to get to the Atlantic Ocean. Only one bridge to the Gulf side with about 8 ft of vertical clearance and 24 ft wide.  There is a full-service marina in the neighborhood, Cudjoe Gardens Marina, offering boat storage, a boat ramp, rentals, gas and a ship's store.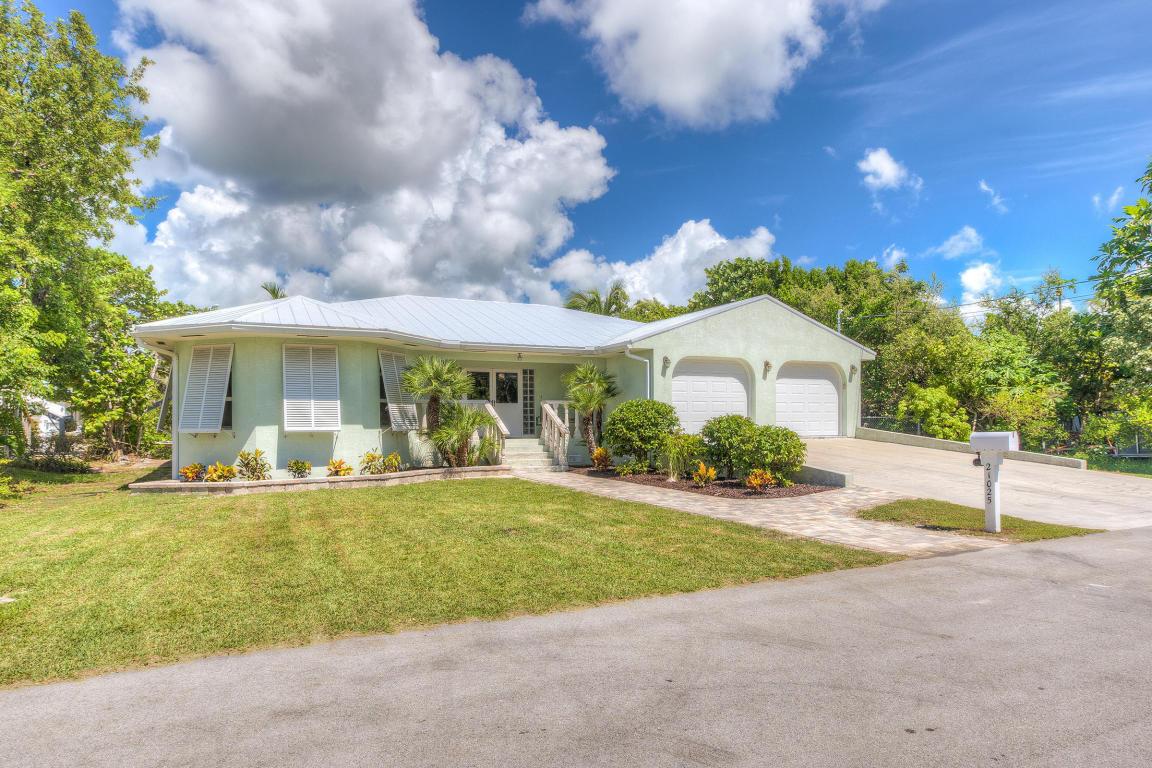 THE HOMES: Today there are about 400 homes in Cudjoe Gardens. The age of the homes varies from 1960-2018, with most being built in the 1980's and 1990's. All the homes are canal front and some are open waterfront. Concrete seawalls are very common. Most homes are ground level, concrete block or poured concrete construction on nicely elevated lots. The elevated lots were created when the canals were dredged and the dredge spoil used for fill. For being so close to the open ocean, these lots are some of the highest elevation in the Lower Florida Keys.  There is a Voluntary Home Owners Association, Cudjoe Gardens Property Owners Association, that property owners are encouraged to join, but is not mandatory. In today's real estate market, the average home price of Cudjoe Gardens is about $825,000, though homes have sold in the $500,000s and up to $4.4 million.
THE HISTORY: Two families originally owned Cudjoe Gardens, the Drosts and the Sawyers. Ross Sawyer, a Key West native bought 72 acres in 1938 for $414. In 1957 the Drosts purchased the west portion of Cudjoe Gardens. Canal dredging began in the 1950's and then the land started to be divided and sold. Land sales were slow in the 1960 but throughout the years most of the lots were sold and homes built. An association was formed in 1976 to better manage the common areas and vacant land. For more Cudjoe Gardens history visit http://cudjoegardens.org.
Connect with me anytime for one-on-one expert help and advice. We Take Care Of Everything From Beginning To End.
Contact me or call 305-924-0700.
---
---